Since our launch in 2008, Bullboat's visual identity has changed twice. Now, a decade later, it's time for another revamp - driven by a fresh style that celebrates our passion for tech, while sparking excitement in retail partners.
We explored different paths for a new logo - ­some kept the bull design at its core, while others saw a departure from our roots entirely. After exploring our options, we chose to focus on our three core foundations for inspiration; Partnership, innovation, and providing the missing piece.
Innovation is front and centre
As a tech-oriented business, it's important to convey Bullboat's passion for pushing the industry forward. We want to supply retailers with innovative products that represent the cutting edge of the industry, exciting their customers while helping them drive new revenue growth.
Powered by Bullboat.
Bullboat isn't the star of the show - our role is to support and collaborate with clients. Ultimately, we aim to be the perfect business partner.
The missing piece of the puzzle
We play an important role in helping our partners achieve success in Europe. Bullboat opens doors, makes connections, and offers knowledge, while helping clients reach and surpass their retail targets. In short, we are the missing piece.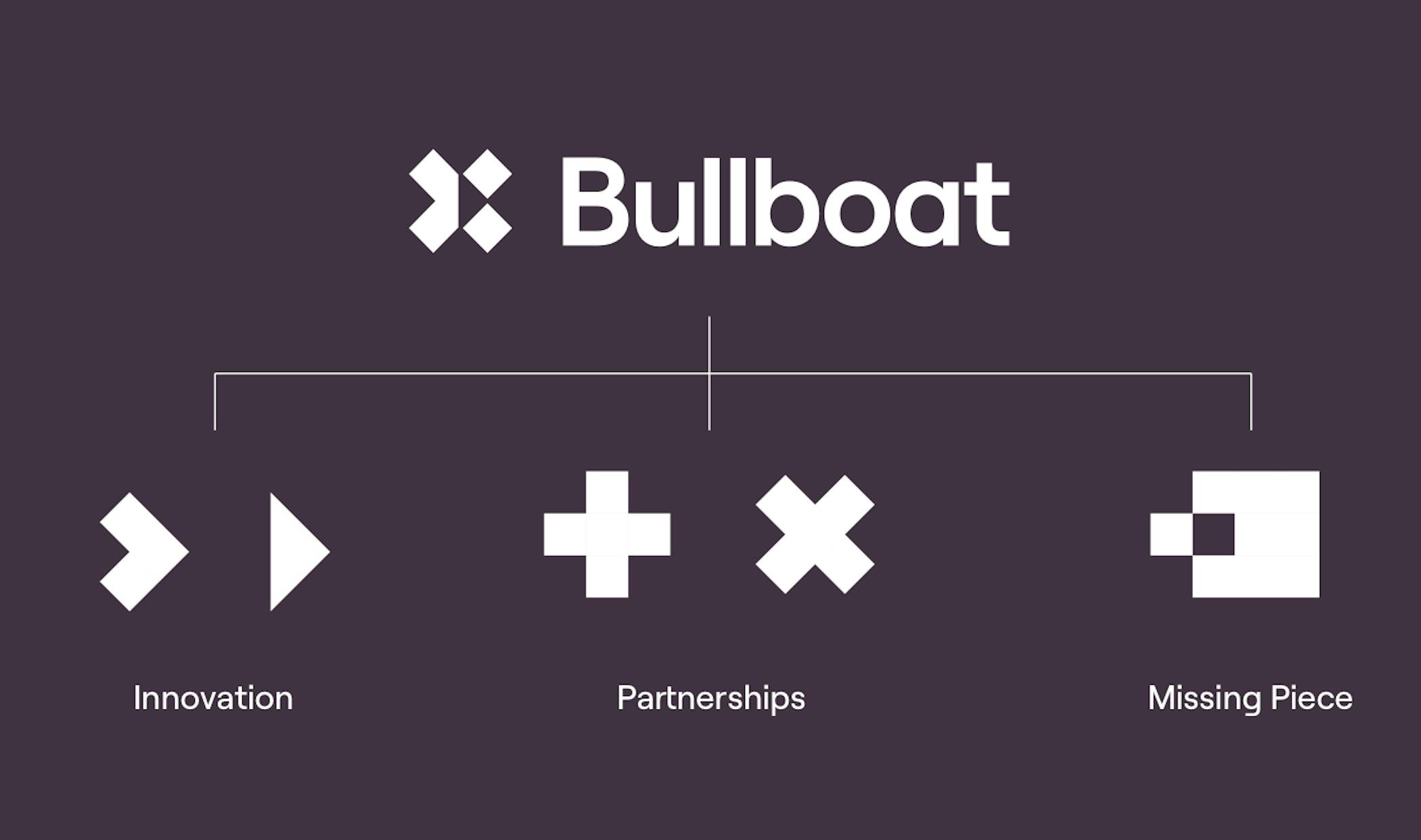 Sharing the story of exciting brands to retailers in Europe has been an incredibly exciting process, and we're always thrilled to share the outcomes. Our expertise and passion, combined with our revamped look across all marketing tools, will help us share the stories of our brands in even more compelling ways.
Our mission is to bring cutting-edge products from inventors to excited consumers, quickly and efficiently. This is just the start of our journey in our new look, and we can't wait to see where it takes us from here.